Alfagomma Do Brasil won the CNH Suppliers Excellence Prize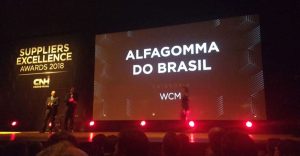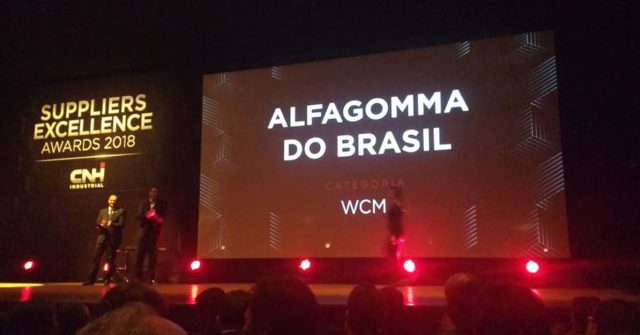 19th June 2018
We could say: "Success is not an accident". Yesterday night CNH Industrial announced 2018 Winners of "Suppliers Excellence Award" and Alfagomma Do Brasil won this prestigious prize in the category of WCM, World Class Manufacturing. We came first, among  500 suppliers from all over Latin America.
Another story of success, another external recognition, proof of our continuous improvement approach, that is necessary to keep ahead of the game.
CNH Industrial recognizes that we add value to our business and customers and we use the best production systems in the world. Our Organization Management is based on high quality reliable methods, extended to all managers and employees of our Company: only operating that way, it is possible to achieve world-class excellence in new product development process.